yoga teacher training
Fall 2020 – 200 hr Yoga Teacher Training
October – December 2020
8am – 6pm on Saturdays and online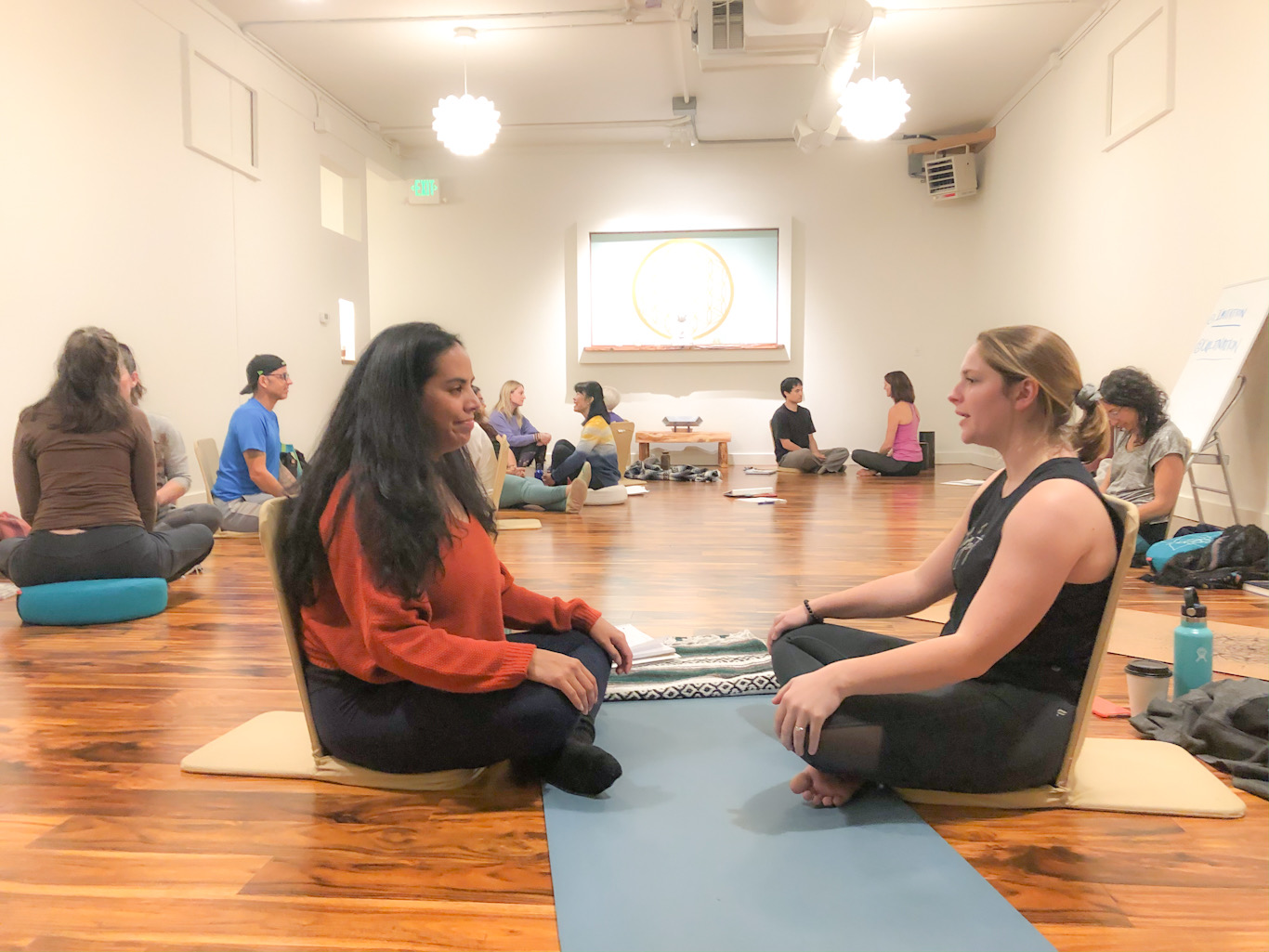 Yoga Alliance accredited 200 hour Ashes Yoga Teacher Training starts October, 2020 in Poulsbo, WA and is led by expert teacher Ashley Hagen and guest teachers. This training is for those who want to improve their confidence, communication skills, self-care practices, and connection with others, all while exploring a fulfilling way earn supplemental income. This training draws from a variety of yogic influences and is designed to enhance your understanding of yoga, meditation, breath work, energy, anatomy, communication and connection.
The hardest thing about being a yoga teacher isn't running people through poses; it's showing up every day ready to give, setting down your personal challenges in order to assist others.
In my 200-hour yoga teacher training program, you won't necessarily be learning how to speak Sanskrit, nor will you dive super deep into the history of yoga (we'll briefly touch on those). Rather, you will learn to practice yoga for life and how to confidently share yoga to anyone in any environment. There will be ample time dedicated to practice teaching and self-study.
What You'll Learn:
✔︎ how to live a modern yoga lifestyle
✔︎ functional anatomy
✔︎ effective classroom communication
✔︎ how to teach yoga online
✔︎ proper pose demonstration
✔︎ hands-off assists
✔︎ safe and simple vinyasa sequencing
✔︎ qualities of a yoga teacher
This training will transform you in spirit, mind and body. It will change your life, regardless if you want to formally teach.
Contact Ashley directly at poulsboyoga@gmail.com or 360-930-9550.
Frequently Asked Questions
Is this a 200-hr Yoga Alliance certified training?
Yes. This training is registered with Yoga Alliance and you will receive a 200 hr yoga teacher certificate upon completion. Upon completion, will have the option to register with Yoga Alliance organization. It's not required, but many teachers like to have RYT (Registered Yoga Teacher) after their name. Some, very few, yoga studios require teachers to be RYT. The only way to become RYT is to graduate from an accredited training and then register with Yoga Alliance. If you don't register right away or ever, you can still teach almost anywhere and you are still a certified yoga teacher (CYT).
What are the EXACT dates and times?
An initial gathering for all trainees will be held prior to start date at Ashes Yoga Studio.
October 3 through December 12, 2020
In Person: Saturdays for 10 weekends | 8:00am-7:00pm | Ashes Yoga Studio
Plus 10 hours of online work each week and 3-4 hours of homework.
Weekly live Zoom calls will be scheduled at a later date.
Saturday October 31 is off (depending on downtown halloween plans and covid)
What if I can't make all the times/days?
We understand things come up. Life happens. Although attendance is required, you can miss up to one full day (10 hours) without make-up. Additionally, you can miss up to 30 hours total (hours beyond initial 10 MUST be made up). We have 3 ways to make-up hours.
1) Schedule a private lesson with Ashley for $80/hour. 1 hour equals 4 hours make-up.
2) Attend outside workshops and write a short review. 1 hour equals 2 hours make-up.
All hours must be made up within 30 days of graduation date or you will not receive your certificate.
10 hours in one day seems like a LOOONNGG time. Will there be breaks?
The day will be broken up into small chunks with a lot of breaks. We will never be on a topic or discussion for more than 3 hours without a break. Meal break is an hour. You will leave feeling energized and excited. If you need to arrive late or leave early, we can work something out to make up those hours.
I'm not super fit/active/in-shape/etc. Can I still attend this training?
Yes! There's a saying that goes, "if you can breathe, you can do yoga." You do not need to be in tip-top physical shape to attend this training. Over the course of these 3 months, you will be required to attend at least 24 yoga classes (2 per week) outside our in-person training, and in turn you will gain strength. But think of that of a side effect, a bonus, of this completely holistic life-changing transformation.
You will get also get an unlimited membership to Ashes Yoga Studio for the duration of training.
I've only been practicing yoga for [insert short amount of time]. Can I still attend this training?
Yes! If becoming a yoga teacher feels like part of your life's journey, I say go for it. There will never be a perfect time. A 200 hour yoga teacher training certification is the initial process to becoming a yoga teacher. Whether you've been practicing for a month or for ten years, you'll most likely feel like a beginner when you walk through the doors on day 1. You won't be alone.
Is there a payment plan?
Here are your two payment options.
1) Early bird pricing ($2600) – Pay $500 deposit by January 15. Pay remaining $2100 due by October 3.
2) Delayed Payment ($2800) – Pay $500 deposit to hold your spot before day 1. Full payment is due on the last day of training, December 19. A minimum of $500 must be paid each month in October and November, with final payment in December.
Payments accepted: cash, check, or card. Pay online, by phone or in person.
How do I apply?
Ready to apply? Fill out the application questionnaire below to get the process rolling.
Wait! I have more questions!
Great! Send me an email, find me at the yoga studio, or give me a call/text any time at 360-930-9550. I'm happy to meet up. In fact, I'd LOVE to sit down with you and talk about yoga training, regardless if this yoga teacher training is the right fit for you.